B&B Italia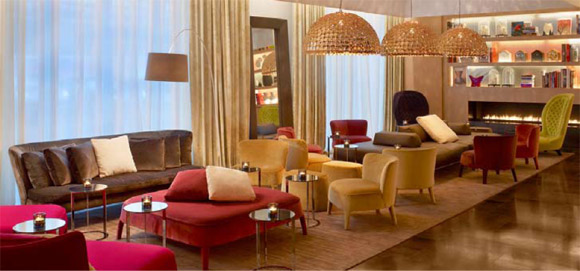 Ever since its foundation in 1966, B&B Italia has been a leader in the contemporary furnishing sector. The company has won international acclaim as a representative of Italian furniture design, both for homes (B&B Italia Home Division) and public areas (B&B Italia Contract Division). The group's Headquarters are located north of Milan, in a prestigious building designed by Renzo Piano and Richard Rogers. B&B Italia's furnishings collection stems from the group's capacity to represent contemporary culture and respond quickly to the new needs that emerge from today's evolving lifestyles.
B&B Italia Contract Division operates inside the group B&B Italia S.p.A. and distinguishes itself in the field of interiors fit-out as one of the protagonist of this market in its different branches: hotels, residences, club houses, restaurants, retail stores, showrooms, marine cruise ships, motor-yachts, corporate banks, offices, congress centres, pavillons, airport lounges.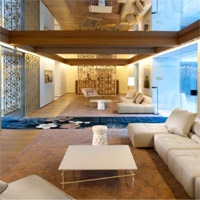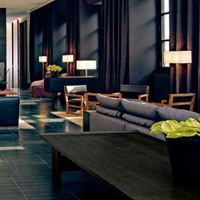 It was 1978 when B&B Italia appeared on the field of big supplies and decided to create an internal division with the ambition to offer services expressed through technological credentials, deep organizational competence, logistic and managerial skill together with quality products. More than 20 years have gone by, and the consolidated presence of B&B Italia contract division in big supplies is proved by a long list of references including the most prestigious hotels, banks, cruise ships and stores. as strategic element, B&B Italia contract division took the choice to be on the market as a supplier of know-how and services, more than simple products. It coherently offers not only standard products, but also develops functional & technically advanced and specific proposals.
Projects selection:
the Bulgari Hotel Milano designed by Antonio Citterio
the Puerta America Hotel Madrid designed by Arata Isozaki, John Pawson,
David Chipperfield, Norman Foster and Mark Newson.
the Elounda Beach Hotel and spa Crete designed by Davide Macullo
the Cooper Hotel New York designed by Antonio Citterio
the Banque du Luxembourg Headquarters designed by Wilmotte
the Cathai Pacific Lounge Hong Kong designed by David Chipperfield
the Barvikha Hotel in Moscow designed by Antonio Citterio
the Mandarin oriental hotel Barcelona designed by Patricia Urquiola
the W hotel Vieques Puertorico designed by Patricia Urquiola
the W hotel San Petersburg designed by Antonio Citterio
In the marine sector, from 1991 to 2010 we executed the turn key interiors supply and installation of 27 cruising ships. Costa, P&O, Holland American Line, Carnival are the brands.

B&B Italia

22060 Novedrate (CO)
Strada provinciale 32
Tel. +39 031 795 111
www.bebitalia.it
low-emissions design furniture
predominant use of recycled and eco- compatible materials
logistic and transport optimization
technologic product innovation
person's comfort and well- being