Meraviglia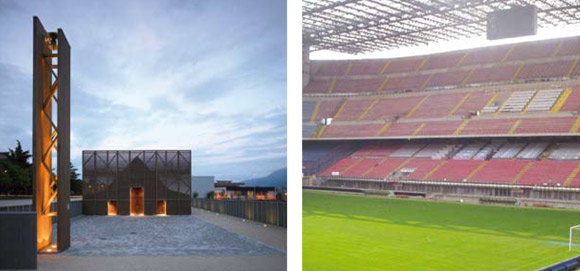 For more than fifty years experience, guaranteed by the quality brand "Mario Meraviglia", Meraviglia spa offers customized solutions in the field of residential and industrial construction and of refurbishment on all kind of buildings, both public and private. The Group's corporate structure is designed to provide integrated turn-key projects in accordance with the customer needs.
Design and engineering for the whole Group is provided by MECO Engineering srl, born from the collaboration of qualified consultants with large experience in urban planning, architecture, structural and electromechanical design. Both in Italy and abroad, nowadays, the company's competitiveness is given by the ability to offer a quality product in time and cost reduced, ensuring flexibility, reliability, solidity, innovation and punctuality: in two words "Meraviglia Contracting".
Consistent with the Group's values, Meraviglia undertakes to give new generation solutions related to the construction of buildings energy-saving, Zero Impact® on the environment, which are powered by renewable sources, in line with the eco-compatible principles.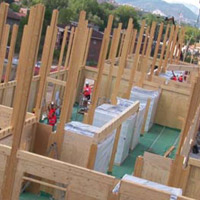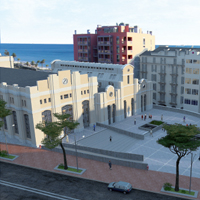 After the pioneering experiences in Switzerland and London, where the company operates as Meraviglia London Ltd, in recent years, devoted to renewable energies, Meraviglia brings its know-how and sustainable principles in North Africa and in the Middle East where, with headquarters in Riyadh, Meraviglia has established Meraviglia Saudi Arabian Ltd.
Among recent works, Meraviglia obtained a public tender of the Italian Government (Progetto C.A.S.E.) for the reconstruction of L'Aquila, an Italian city destroyed during an earthquake in 2009. In just 68 days per building, Meraviglia delivery 14 residential buildings realized with wood structure on plates seismically isolated.
During the same period, the enterprise built, through the use of precast lightweight concrete, wood and steel, the first Church and Convent of San Bernardino in L'Aquila and in just 72 days, delivered a quality product, sustainable, high recyclability and/or reused in all its parts. In Italian and international panorama, Meraviglia has pioneered in the construction of Zero-Energy buildings, in line with the Passiv Haus Institute Protocol.
Driven by Meraviglia Spa, each legal entity is a vital part of a Group capable of satisfying any market requirement in the construction field. This structure guarantees:
• as a network: the chance to run the entire production process, at 360°;
• as a group of specialists: the chance to offer sound experience on each project step.

Meraviglia

Via Grazia Deledda 2
22070 Bulgarograsso (CO)
Tel. 031.35.31.000
www.meravigliaspa.com
choice of natural material in the respect of the environment
choice of materials that privilege the maintenance of available resource balance
source of renewable energy analysis
produced waste management, recycling and disposal
interior environment comfort and quality obtained through the use of solutions that contribute to the person's health